A good planner will make your life a lot easier. It will help reduce stress, keep you organized, manage your tasks and events, plus give you more free time to do things you love.
If you're interested in creating your own personal planner, we have two methods that make it pretty easy.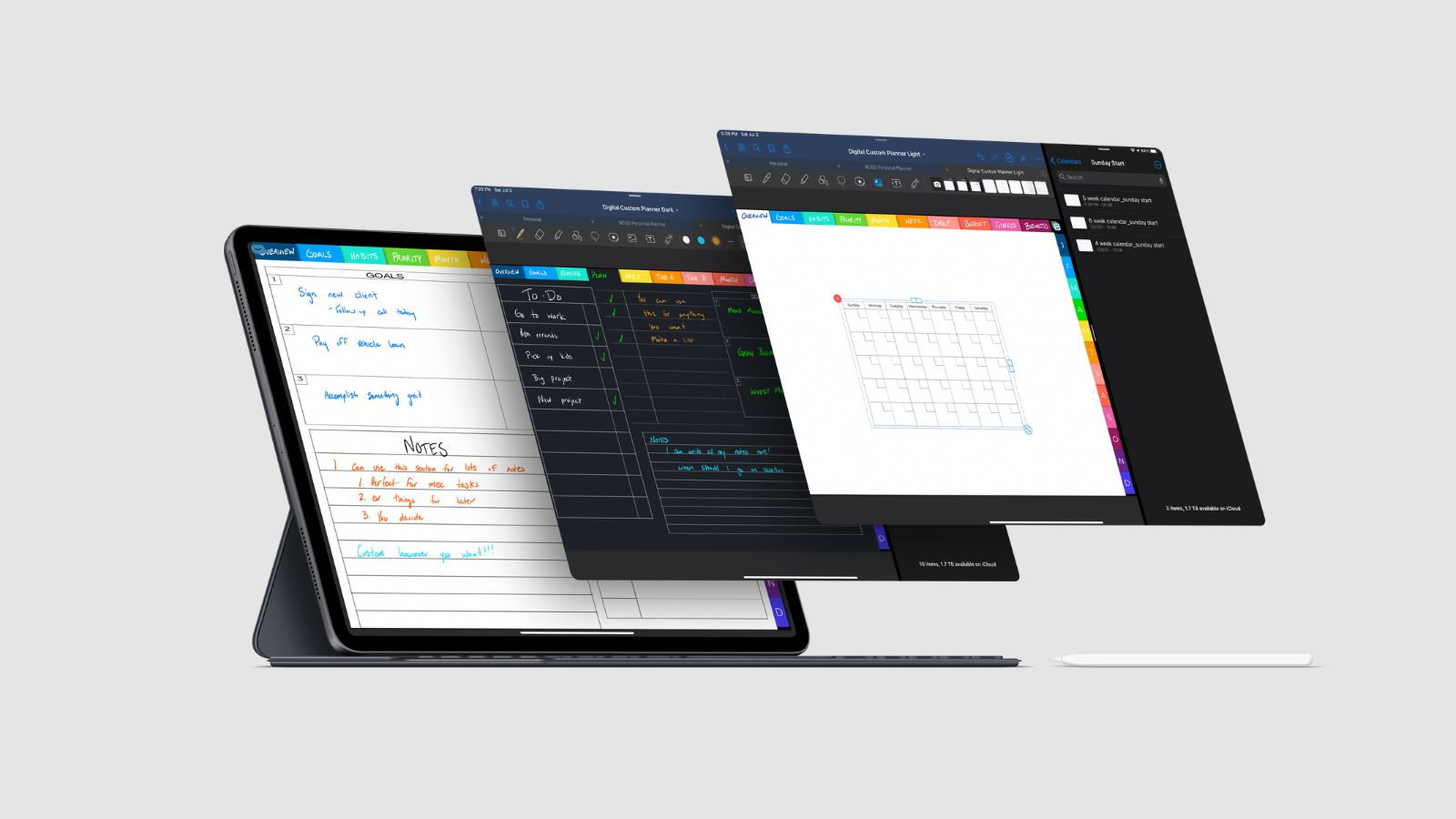 What are my planner options?
First, determine if you want a paper planner or digital planner. If you're unsure of what a digital planner is, we have more information available here.
Printable planner options
If you want to have a physical planner binder. You can easily make your own with our printable templates. We have every type of template you can imagine.
All you have to do is print out the pages, then put them however you want.
They can be used as individual prints on their own, or you can put them together in a notebook or binder to create your own planner.
When you purchase our prints, you get 2 versions. One full page version that maximizes space and then another version that has room for a 3 hole punch to put in a notebook or binder.
They can be mixed and matched and put in just about any order you want. It's so easy to create a personalized planner with these templates.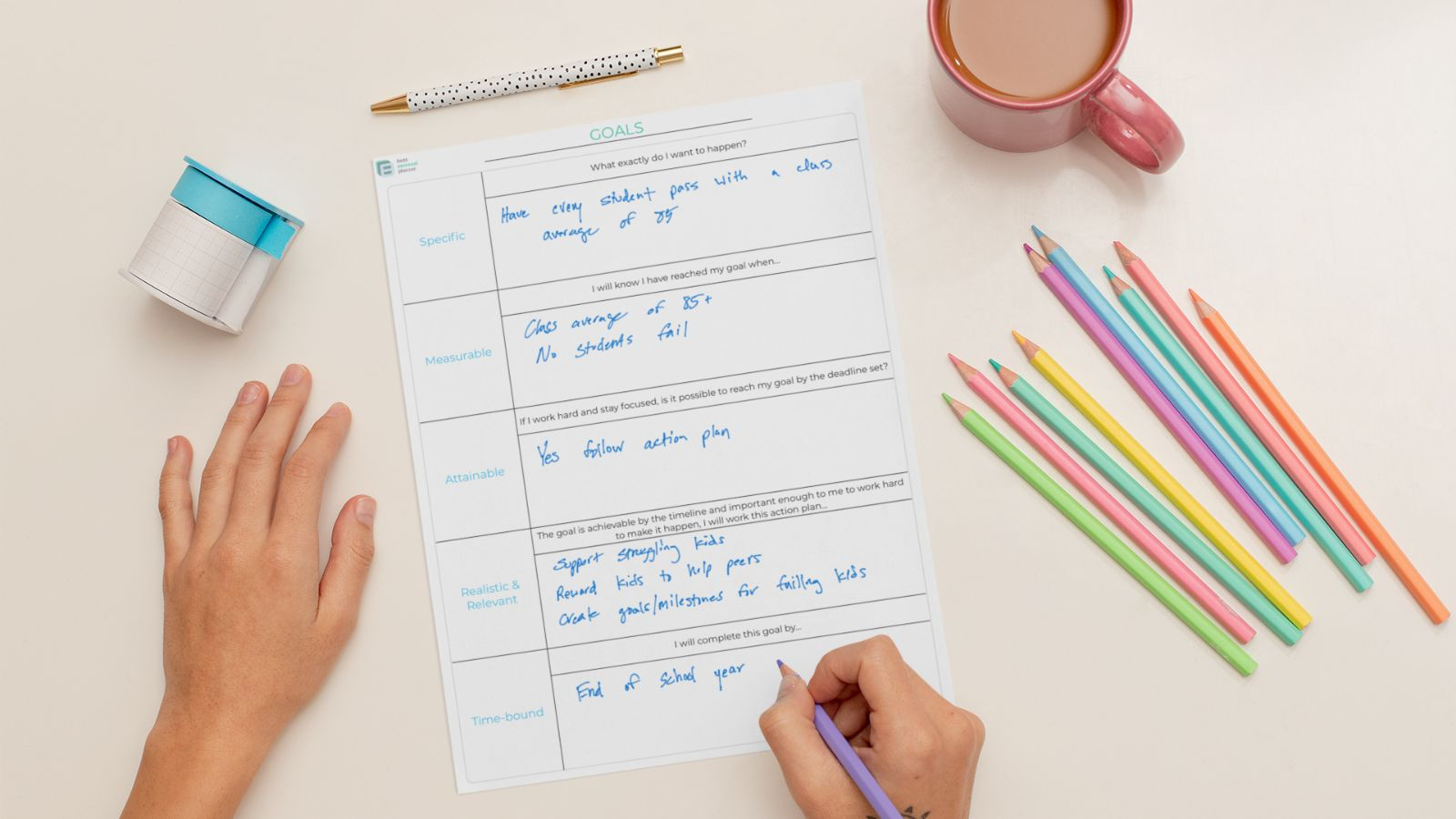 Digital planner options
We also have ways to create your own planner with our digital planners.
Customizable Digital Planner
This planner was built for people who wanted a customizable planner. Someone who wants to build the exact features they want. You can be creative and personalize it to fit your lifestyle.
By design, the based planner is essentially blank. You still have tabs and links to help organize the planner but there are no templates built in.
Included are what we call inserts. These are modular planner elements that can be arranged to create different layouts. Additional insert packages can also be purchased.
All you have to do is drag and drop the insert elements into the planner. Then, move them around, resize them, and design it how you want.
Whether you're trying to make a daily, weekly, or monthly planners, or if you want a fitness or budget planner, or a planner for your business. You can create whatever layout fits your style.
Digital Bullet Journal
We also have another option which gives you freedom and endless possibilities. This planner also starts with a blank template where you can create whatever layouts you want.
With this planner, it's geared more towards people who like to freehand and create on the designs.
A bonus with our Digital Bullet Journal is it comes with different page designs. You can pick whatever design or style you want. There are different lined pages, boxes, dividers, everything.
If you're looking for something that lets you be creative, lets you build something functional, or beautiful, you have nearly 60 options to do that. Or, you can build your own custom layouts yourself.
If you're interested in more about digital bullet journaling, we have additional information available.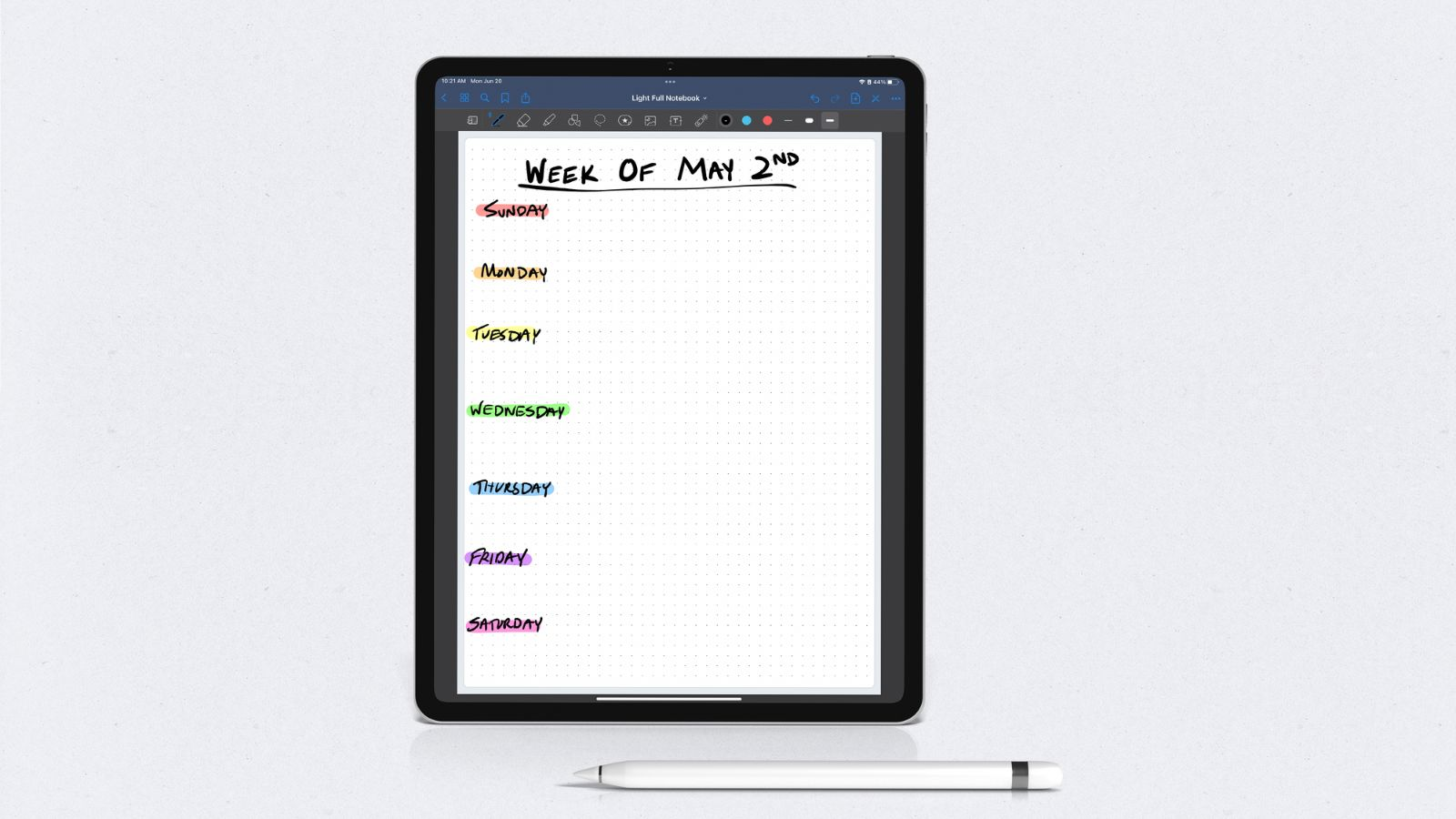 Do I need anything specific to build my own digital planners?
Aside from the normal things you need for digital planning such as a tablet, stylus, and PDF markup app, you do not need anything specific.
All customization will happen within the PDF markup app. It's mostly just arranging the page designs in a way that suites you.
You can learn more about digital planners here.
How do I decide which option is better for me?
It all comes down to personal preference.
Do you prefer old fashion pen and paper? Or are you interested in newer technology with a similar writing feature.
We even have some people who do both and go back and forth. If you're a planner who likes to change things up, don't limit yourself to one or the other, you can always switch.
How hard is it to make a personal planner?
It's not that hard. Whether you want to build a digital version or use our printable templates, it is pretty easy.
Once you spend a little bit of time doing the initial setup, the rest is easy. With the printable pages, you just have to print new pages and add them.
If you're using the digital platform, once you have the layout, you can just duplicate or copy the pages as you need them.
So yes, it's very easy to build and customize your personal planner.
Am I limited to what I can use it for?
NO! That's the best part with a personalized planner. It can be built for anything.
Personal schedule
Business
Monthly calendar
Weekly tasks
General orgaization
Daily planning
Life organization
Budget and personal finance
Health and fitness
School
Wedding planning
Office life
Notes
Anything you can think of
Is that enough? These are just some ideas on how you can customize your planners. You can customize your planners for anything. Keep track of every aspect of your life.
When it's molded for you, you'll use it even more since it's personalized. It'll be more important. It'll be more fun. It'll be easy. What more could you ask for?
Is it cheaper to make your own planners?
It depends but in general it will be cheaper to print your own planners.
When you make your own planner, you're only printing what you need. Some planners can cost $20-$30, while this is perfect for some people, you might not want to go that route.
Generally, printer stationary is pretty cheap so you can print the pages you need for a fraction of the cost.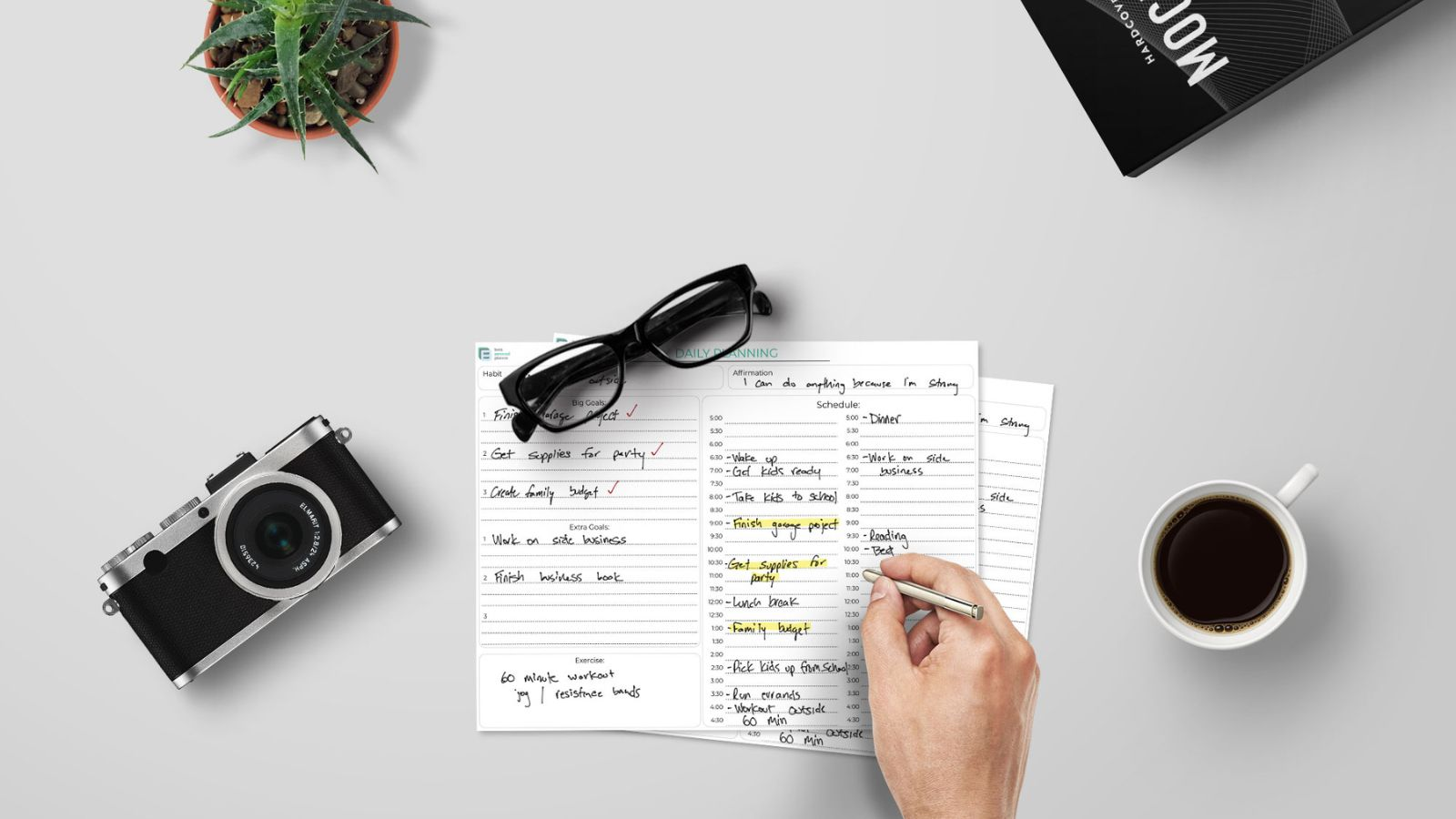 What if I don't like it?
The great thing when you design your own custom planner is you are in control. If you don't like something, change it.
No matter which option you pick, digital or printable, you have nearly an unlimited number of options to set up your personal planner.
Everyone is different and your needs are specific for you. That is why we give you as many options as possible. When you're done building your planner, it should be something that you love.
How do I get started?
Getting started is easy. Once you figured out which style you want, or you can try them both, it's a just matter of buying the planner or planners, then determining what customization options to use.
With the printable planners, just print out the pages. Then, use a binder or some sort of notebook to arrange them the way you want.
If you need to add more, just print more and add them as you need.
If you're going with the digital option, once you purchase your planners, you can download them directly to your device. Once downloaded, simply open them in your PDF markup app such as GoodNotes and start building.
Initially, you have to get things setup the way you want. This is a fun process and lets you be creative. After the initial setup, just copy or duplicate the pages as you need. It's very easy.
Shop the planners we discussed today