Compact Personal Planners by the box
---
---
Compact Paper Personal Planner Notebooks by the box
40% off when you buy by the box
Our awesome paper planners in bulk. Get a discount for buying by the box. For our Compact Personal Planner, you get 10 planners per box. All planners will be the same style, no mix-and-match when buying by the box. Save 40% when buying by the box.
The BOSS Personal Planner is like no other. This isn't a blank notebook that leaves you with no plan or structure. It builds you an easy-to-follow roadmap. 
Create goals as small as completing a task today all the way up to life goals like buying a second home, retiring early or building your dream business. 
Once you have goals established you can create a plan. The best way to accomplish what you want is to take action. When you have an easy-to-follow roadmap, taking action becomes effortless. 
The Compact Personal planner gives you 3 months of planning.
This is a planner to help you crush your goals and set you up for success.
Achieve Your Goals in 3 Easy Steps
Break it down to smaller, easier goals
Accomplish small goals each day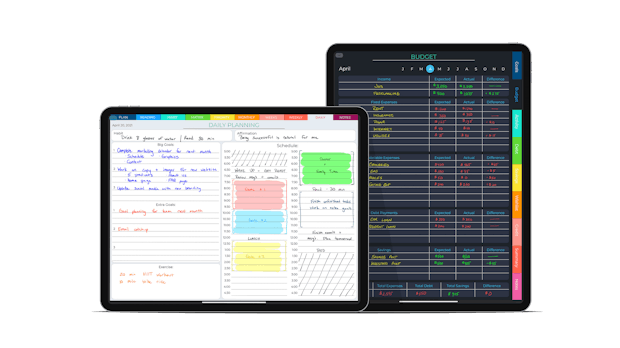 Save up to 30%
Bundle and save up to 30%
Most of our customers get the most benefit from multiple planners. The more you want, the more you save!
Build Bundle