Printable Budget Planner
Make your own planner notebook with our complete printable planners
Money is the root of stress for most people. If you think about a lot of your problems, they probably stem from money in some way.
The best way to alleviate the stress is to organize your finance. The best and most effective way is to use a budget like ours.
Not an automated one, you've used those before and they don't help. You "set it and forget it" and that is exactly why they don't work, you forget them.
You want something with accountability. You want to see and write all the transactions. You want to monitor it daily so you know what you've been spending before it's too late.
Our planner covers every aspect of your personal budget that you need, you won't miss anything. You'll have the best finances of your life. And the best part, you'll eliminate the stress related to money.
It's not easy, but taking the first step today to create an effective budget will payoff 10x down the road.
We've now brought our great digital budget planner to a printable version.
Our printable planners offer the same great planning system but formatted to be printed. We've optimized the layout so removed elements that don't offer benefit to printing.
You can easily print the pages that you need when you need them.
Achieve your goals with 3 easy steps
Buy and download your planner instantly
Print on normal printer paper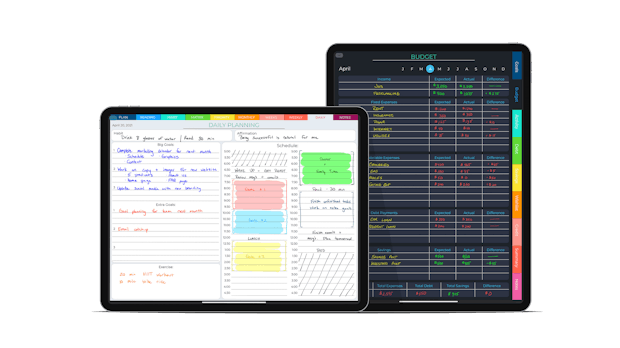 Save up to 30%
Bundle and save up to 30%
Most of our customers get the most benefit from multiple planners. The more you want, the more you save!
Build Bundle