Printable Business Planner
---
---
Printable Business Planner
Make your own planner notebook with our complete printable planners
Starting a business can be tough, going at it blind makes it even tougher.
You've probably heard people talk about creating a business plan when starting a business, and when you looked online, formal business plans make your head spin.
The reality is, you don't need a fancy business plan to start. It's going to change down the road anyway so you're just going to waste a bunch of time now.
We created our business planner to be easy and effective because the less time you have to worry about your business plan, the more you can actually work on your business.
Plan what you need, adjust it as you go, and grow your business. That's all you should worry about. Our planner has been used by many entrepreneurs at all stages of their startups.
We've now brought our great digital business planner to a printable version.
Our printable planners offer the same great planning system but formatted to be printed. We've optimized the layout so removed elements that don't offer benefit to printing.
You can easily print the pages that you need when you need them.
 
Achieve your goals with 3 easy steps
Buy and download your planner instantly
Print on normal printer paper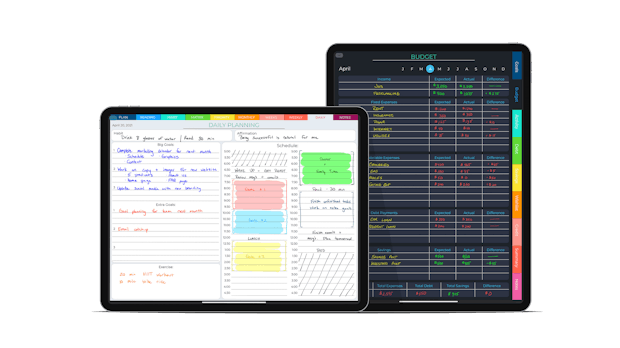 Save up to 30%
Bundle and save up to 30%
Most of our customers get the most benefit from multiple planners. The more you want, the more you save!
Build Bundle